Paint Your Car at DIY Shop SELFIT In Saitama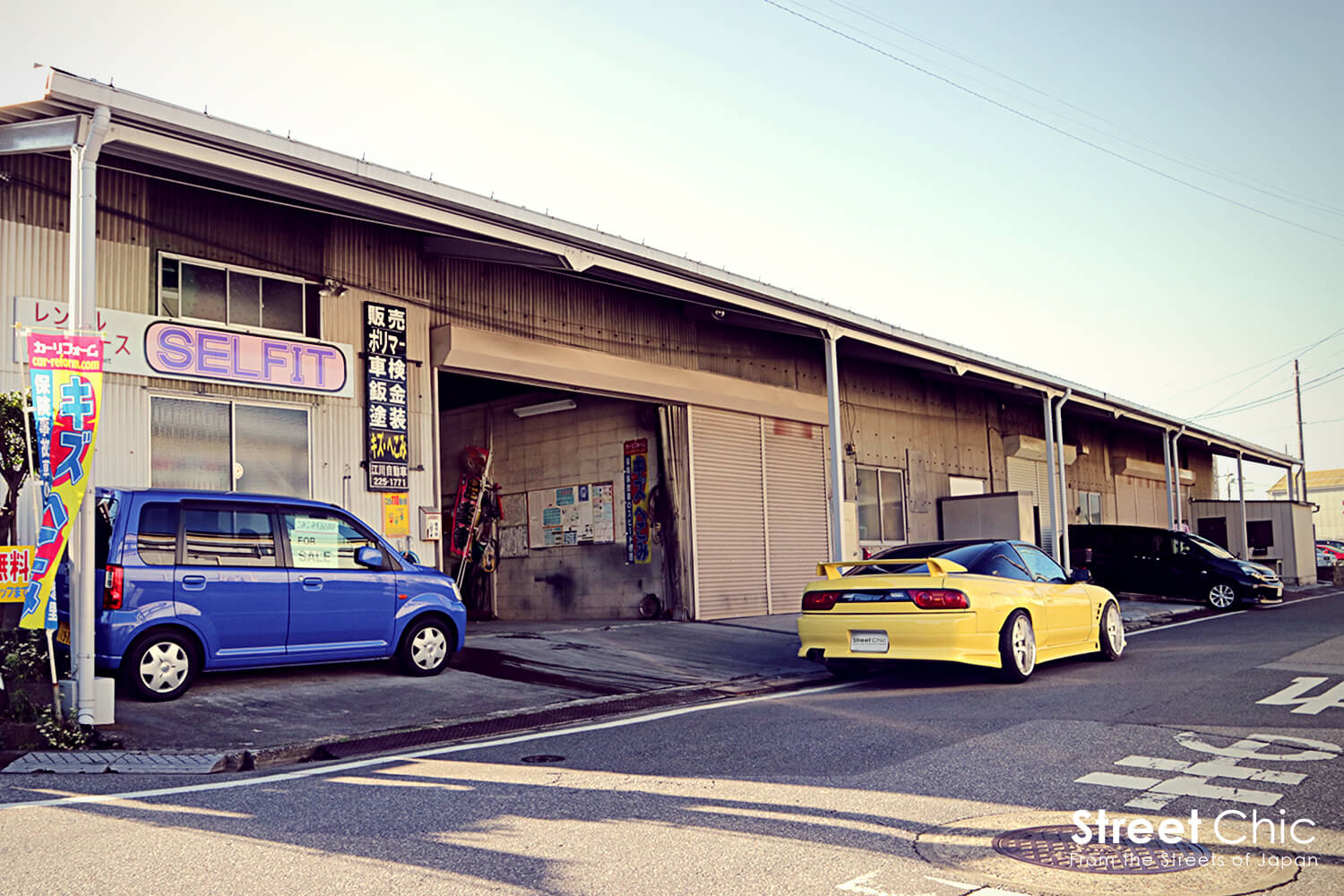 SELFIT is a "rental garage" in Kawaguchi city of Saitama prefecture run by Mr. Egawa, a bodywork & paint specialist. A rental garage is a workspace that people can rent to do repairs and custom work on their own. This is a great shop for those that want to work on their cars themselves but do not have the space or tools required to do so.
In Japan, especially in the big cities, space is limited, and acquiring the necessary equipment can be costly. Using a rental garages is a great way for car owners to DIY custom their cars and save money. Of course it's not free to use the garage space, but the rental fee can be a lot cheaper than purchasing all the tools necessary.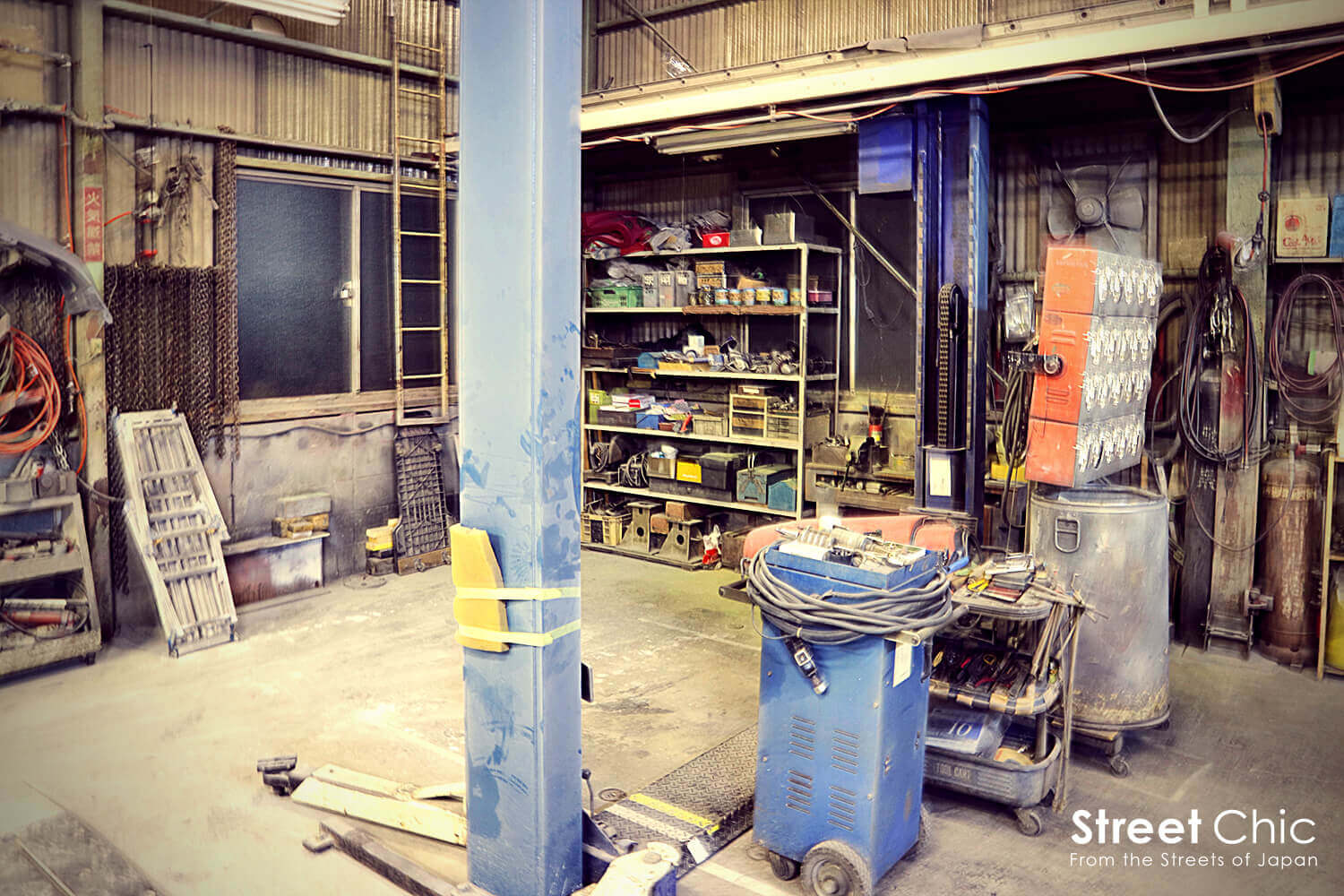 Drivers can take their cars to SELFIT for maintenance, repairs and shaken preparations, but most people go to SELFIT for bodywork & painting. Egawa has a long history of working at auto shops doing bodywork and paint, so it makes sense that he's respected in that field and many come to him for his expertise and guidance.
Paint it yourself
If you take your car to get a paint job done in Japan, it will likely cost you more than 200,000 yen. Asking a professional to do it might get you good results, but it could get pricey.
At SELFIT, you can paint your car yourself. The fees depend on how long you use the space, what equipments you rent, and how much paint you use, but you could get a paint job done a lot cheaper than what you would've paid at a paint shop. (Check price list below)
You will be responsible for all modification you make to your car, but if you're the type to like to roll up the sleeves and get your hands dirty, this garage is for you.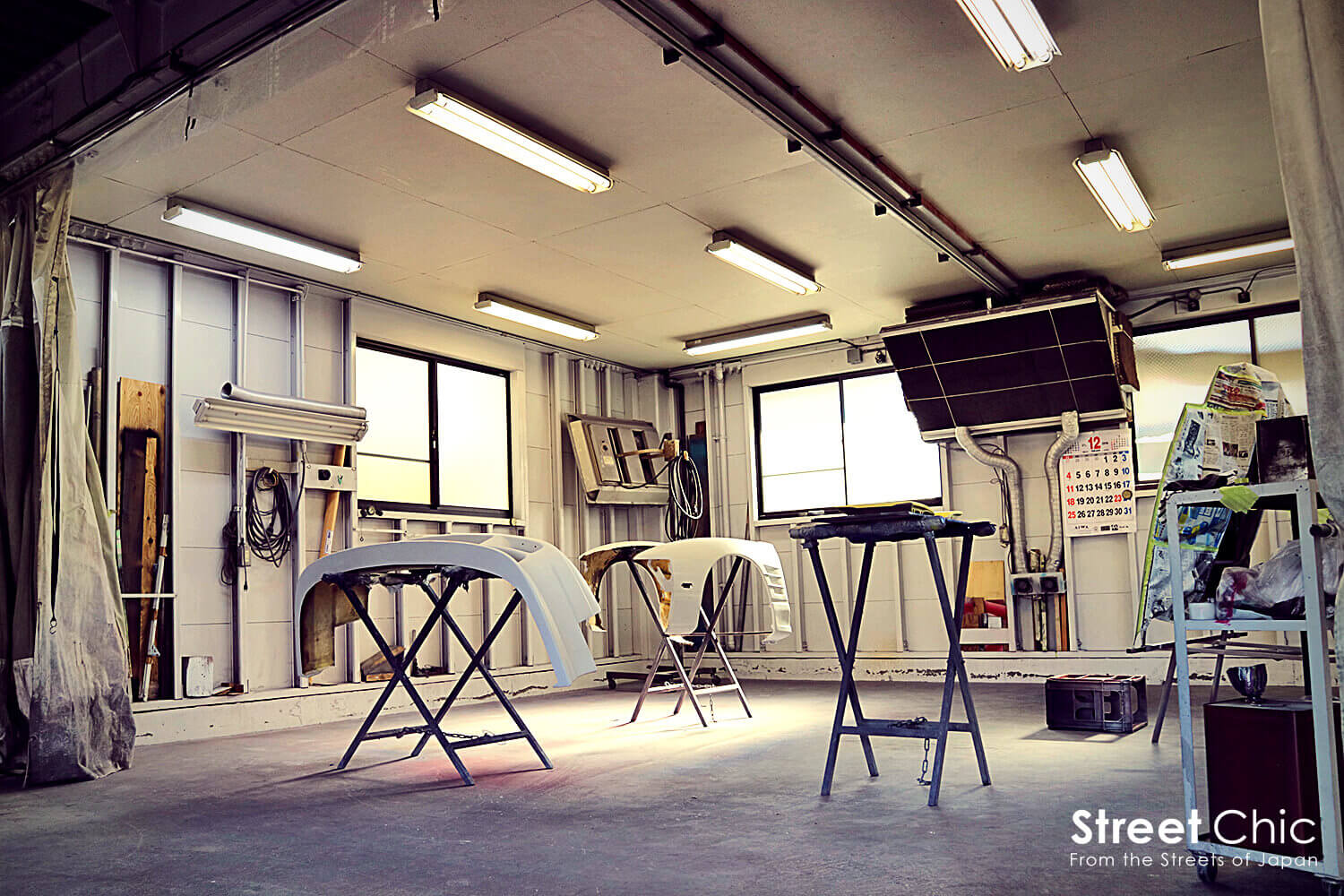 Get professional advise and guidance
If you're not an experienced DIY customizer, painting a car can be pretty darn daunting. SELFIT would be a perfect place to learn the ropes because Egawa will be around to answer questions and give advise.
The shop has all the products and tools you'll need like sandpaper, putty, and FRP, and you'll be able to learn how to correctly apply them to achieve desired results. Egawa stresses that he won't be able to help you at every step and you'll be basically on your own, although he is available for assistance.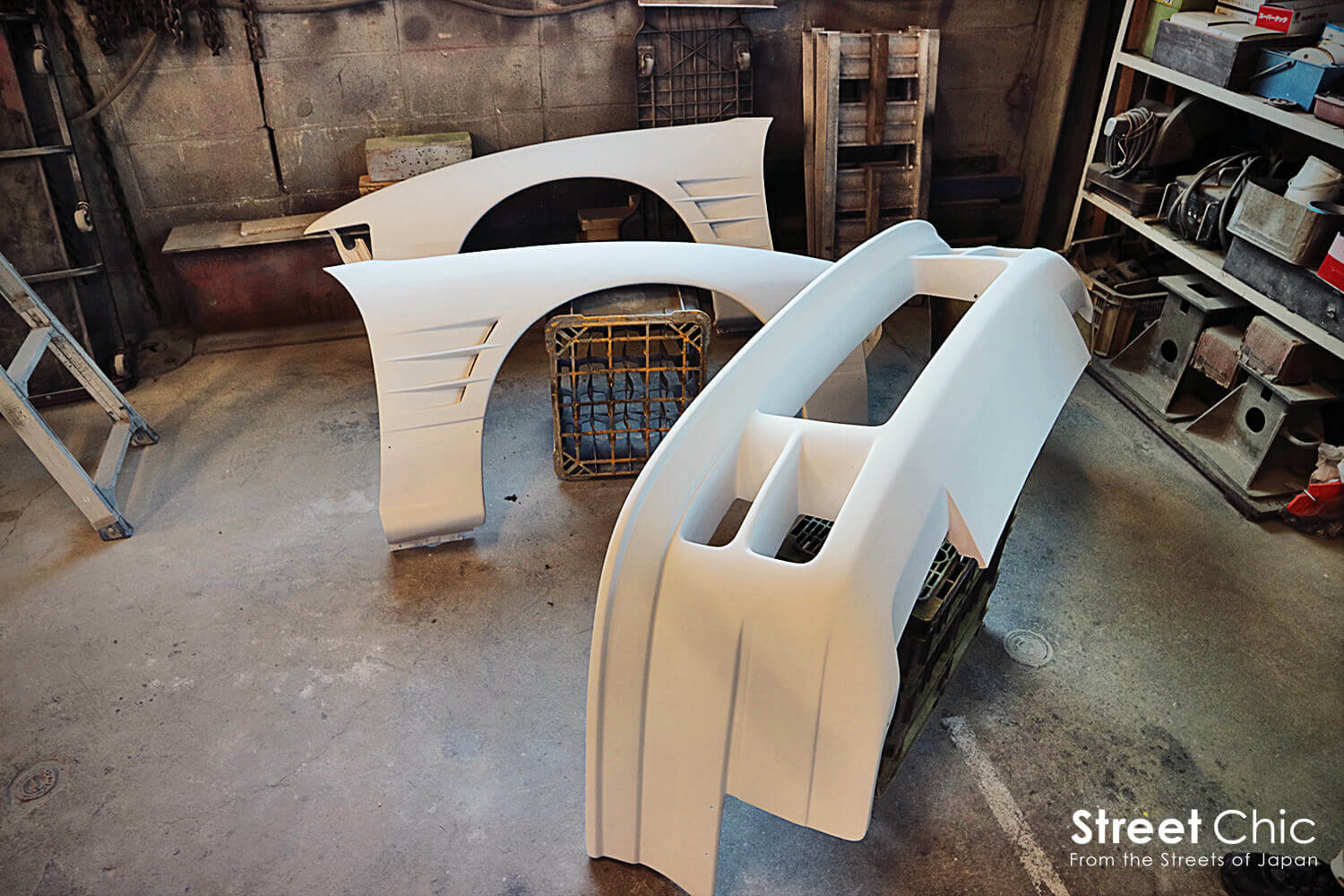 "I try to help all customers equally, so that they can all experience how great it is to fix your car up by yourself," says Egawa.
He expects customers to work on their own, but if any of them are having a hard time, he can't help but to step in and show them how it's done. "I try to make sure everyone who uses my garage goes home satisfied," says the owner. Besides the expertise and knowledge, it is this passion Egawa has for helping others that keeps customers coming back to his shop.
Keep the cost to a minimum
How much you might be spending at SELFIt would depend greatly on the condition of the car, how much work you're looking to do, what color you're going to paint and so on.
Related Article: How I Painted My Nissan 180SX At SELFIT [Day 1]
But if you talk to Egawa and ask what the cheapest way to achieve the paint job you want is, he's sure to tell you what exactly you need to do. Mixing paint is basically free, but if the color you're looking for is not on their color code list, Egawa will be happy to mix paint for you to get as close to the desired color as he possibly can, for a small fee of 2,000 to 3,000 yen.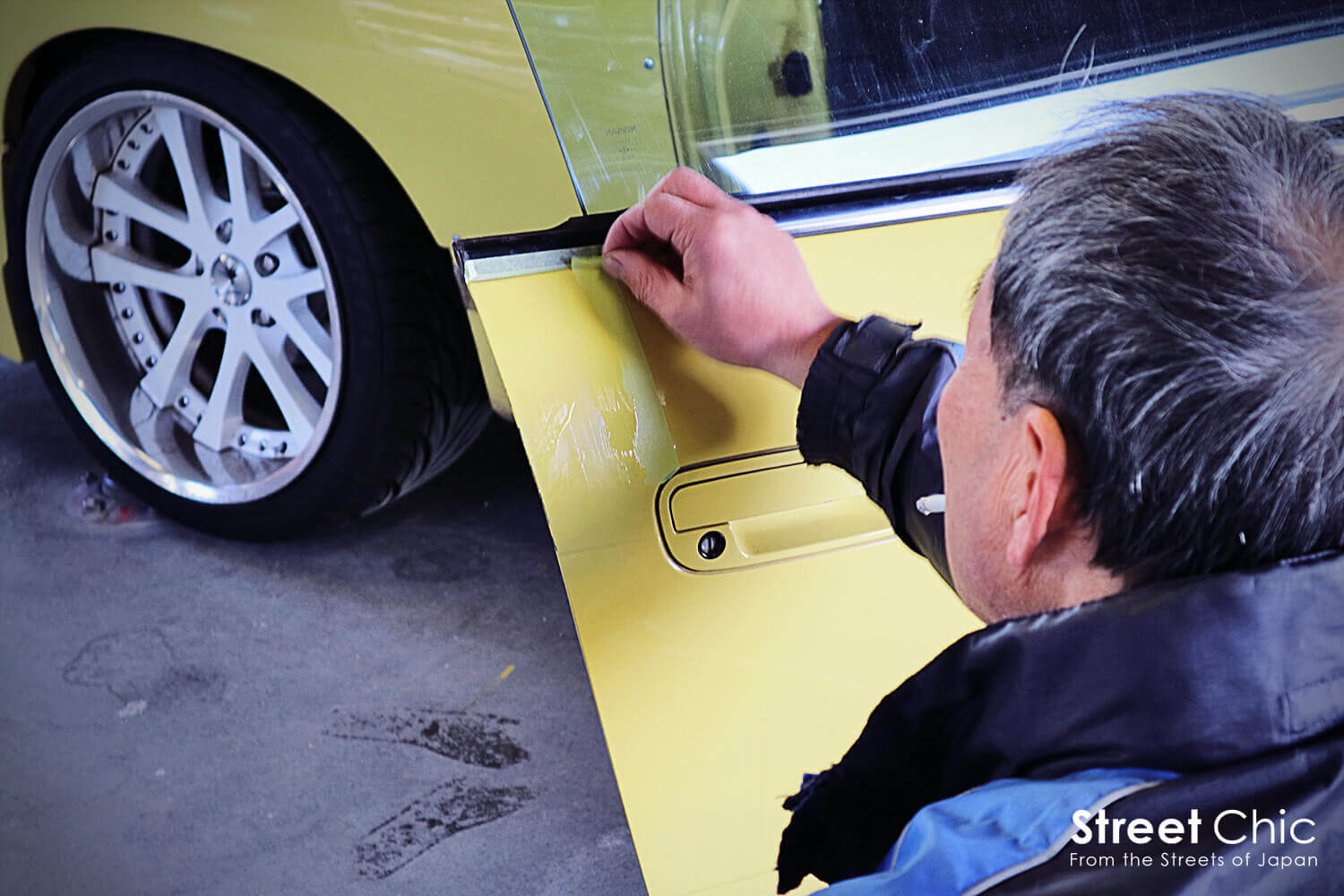 Way more than a paint shop
Not only does SELFIT have all the paint and equipment needed for extensive bodywork and paint jobs, the garage also has tire changers and car lifts for rental, so a lot more can be done here. They even sell masks and gloves, so in essence, all you really need to bring besides your car is clothes that can be dirty.
So to summarize, SELFIT is the perfect garage for those that want to work on your car on your own. Not only will your car look and feel great, you'll be able to gain valuable skills and knowledge in the process.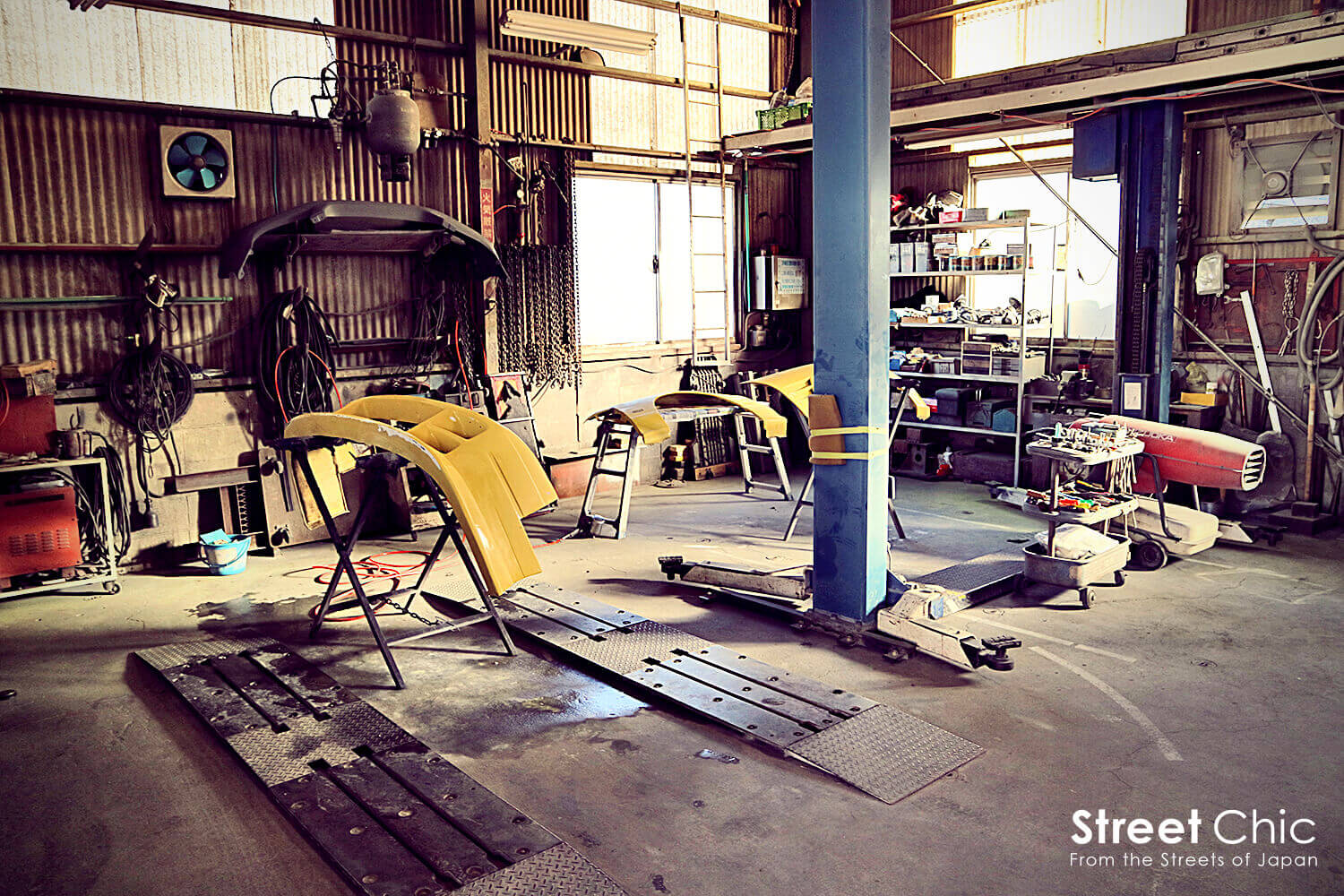 Operating hours and reservations
The shop is open from 9AM to 6PM, and is open 365 days a year, but you'll need to make reservations as the garage might be full if you show up on a whim. Right now the garage is busier on the weekends, so you might have a better chance at reserving a spot on the weekdays.
If you're in Japan and are interested in pimping your ride with a DIY spirit, we recommend paying SELFIT a visit. We guarantee that it'll be an experience worth having.
SELFIT
Address: 4-6-6 Motogou, Kawaguchishi, Saitamaken, Japan 332-0011 [map]
Hours: 9AM – 6PM
Phone: 048-225-1771
Fax: 048- 225-0080
Site: http://www.selfit.net/
Membership Fee: 2000 yen (500 yen /additional car)
Garage Fee: 800 yen /first hour (400 yen /additional 30 min.)
Car Lift Fee: 1,600 yen /first hour (800 yen /additional 30 min.)
Tire Changer: 500 yen /1
Paint: ask
Fender Roller: 1,000 yen /spot
Air tools, electronic devises and other tools: 200 yen /10 min.
The prices are doubled after 6PM.
Special Discount
Mention StreetChic and receive these discounts:


Tire Changer: 300 yen /1
Please note that this special discount can end without notice.
Share this Article
This article has been shared on Facebook 62 times.